Cuando me ves, ¿qué ves?
Dímelo en tono grave y a media voz.
Come de mi boca como si fuese un mango banilejo.
Susúrrame esas palabras de amor, ese lenguaje subversivo
Desciende hacia mi cuello.
Plántame un beso que germine flores anaranjadas y amarillas
que recorran desde el centro de mi pecho, haciendo una llamarada como si fuese una cascada.
Roza mis costados con tus manos de hombre.
Agarra mi cintura como agarras la hoz para segar; dame un golpe seco en las nalgas.
Conoceme por dentro,
explora mi interior,
apaga mi vela con tu lengua lenta y mojada.
---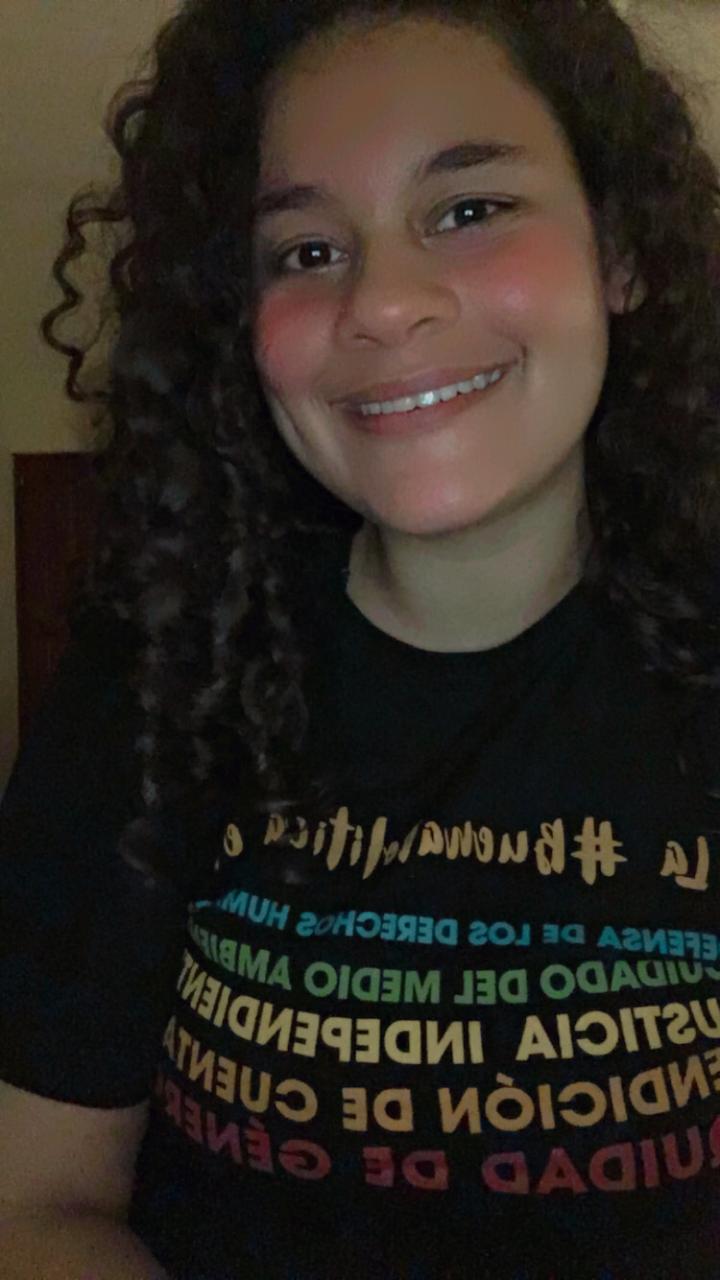 Sarah Gómez-Cocco is a clinical psychologist. In her free time, she loves to paint, write and sing. She's also the host of the podcast @adcelpodcast.