History teaches us that the marginalized always use art as a means of speaking about their pain and sorrows. Art, whether it was music or poetry, was also used as coded language that motivated those who suffer to rise and fight. It was the means of communicating the next battleground strategy for their freedom and it was (and still is), the sole means of preserving or establishing an identity. It allows those who are the afflicted to deconstruct the false narratives impose by those colonizers who try to erase their existence and who they would become. The oprimidos would speak their language as they wish through their art; with it they would challenge those who demanded them to shed their cultural skins, so they could become a cultural crossbreed by demand, rather than by osmosis.
Latinos, bueno para ser mas sincero boricuas in the 70's… Es decir a few Puerto Rican poets, did this boldly via the art form call the Spoken Word en esa epoca. This is when poetry meets the revolution and becomes a mouthpiece of those in the barrios, spitting fuego, la verdad, la pura. Now this poetry was not the "roses are red, and violets are blue" nonsense… no, claro que no. It was their community's I.D. card in rhymes, poetry that show the world ~especialmente the Anglos~ the identity of the Nuyoricans papa! It was their art, their identity in their language, no one boxed theses Boricuas in a subgroup for census purposes, no way José. They were both Puerto Ricans and New Yorkers and spoke both Spanish and English, together…asi como un arroz con pollo. And they were great at this, to experience it all one had to do was go to the "Puerto Rican Obituary" and listen to Pedro Pietri speak the truth hermano. After all, the dominant themes in his poem were about racial injustice, labor, and death.
The pain he felt to see his Puerto Rican brethrens and sisters as "they work, they work, and they work" under so much injustice was evident in his work. El dolor to see them all "died yesterday, today and will die again tomorrow passing their bill collectors on to the next of kin, all died waiting for the garden of Eden to open up again, all died," era su gran dolor.  Powerful hermano, fist up in solidarity, one hears the message and understands clearly, that many have died chasing a utopian dream, the American Dream in a dystopian society.
Now on paper these poems were also jewels.. muy buenos, they were laser and would slice through metal. Those written poems would sliced through all the hate. Willie Perdomo did just that con sus poemas, he advised future writers that the best way to accomplish this was "Writing About What You Know." Perdomo explained  that with the following words; " I would stop feeding the wind that takes all the lives in the urban studies and from now on I would use true colors to write about what I know." True colors, oye los colores verdaderos… a remarkably interesting point, después de todo our beautiful people son todos people of color, extremely powerful fue Perdomo con ese pensamiento.
To live via the words of these talented artists, to really embrace them era un extasis. Oyeme, to understand meant you were welcome to the revolution. Por ejemplo, when the grand street teacher from Manhattan's Lower East Side; Miguel Piñero once spoke about "Seekin the Cause".  He wanted all to comprender that he meant staying woke and not chasing "The American Dream." Which was problematic because for many chasing the dream only meant gaining many material things. Pero  Piñero sabia that it came with a steep price, your soul.. tu alma bacano. Miguel's voice still echoes through time, can you hear him, oye, listen closely as he recites his poema…"downtown. . . uptown . . . midtown . . . crosstown." This need to be part of the push for change (si…la revolución), led Piñero and others to create a home for this art form, la casa of the spoken word the Nuyorican Poets Café. Where art became the revolution and gave all a sense of one's real identity, shredding away the colonial tag. Where one could speak Spanglish sin que nadie les diga na'. Where any latino would walk in feeling helplessness and would walk out as a powerful as ever.
Yo comprendo what it means to live under the duality of two cultures as those Nuyoricans who created that safe haven in L.E.S. did. Es que yo soy un Dominicano-Americano, yo soy un Dominican-York. Who speaks English, speaks Spanish and guess what? Cuando me da la gana I speak Spanglish. And this is why I understand how important it was for all those extraordinary artists to lend their talents to the deconstruction of the false narratives. Those imposed by those colonizers who try to erase who they were, who we are and who we have become. After all como dijo Piñero, "the cause we are seeking, that cause we have always desire is us…downtown . . . uptown . . . midtown . . . crosstown"…. La pura verdad, es que el arte también es nuestra revolución.
---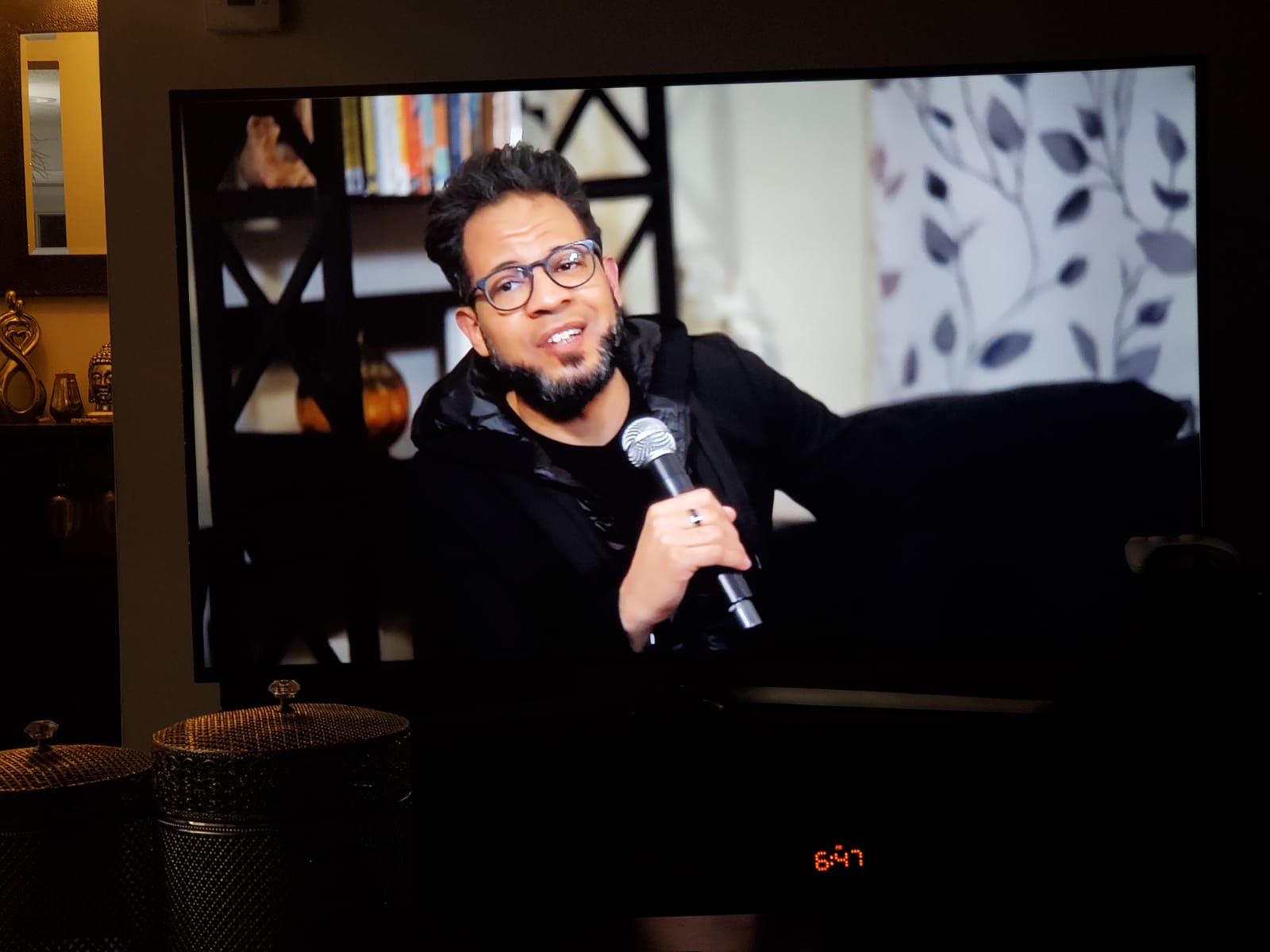 Edwin Rosario Mazara is the producer of the YouTube talk show La Sala Talks. He is also founder of the digital magazine Spanglish Voces. Ama las miles de historias de los desconocidos, "los de abajo" de esta tierra. He loves reading, la música, nature y un buen trago.