What We Lost
A General is what I see when my son Bécquer enters the Home Depot warehouse every first Saturday of the month. A Five-Star General. We've attended the free kids workshops since he was about two years-old and accumulated over sixty pins; one pin for each craft created. This summer he turns eleven. My hope was to reach the ever-illusive 100 completed wooden kits before it became another thing he outgrew. That goal was thwarted due to the COVID-19 pandemic, the worldwide lockdowns, and the business closures that started in March 2020 and of course impacted these weekends, plus one of the special ways we connect.
Whenever customers caught a glimpse of Bécquer in his vibrant orange Home Depot apron turned military uniform, I expected them to salute him as he strode triumphantly down the active aisles, waving to the children and adults, as the cheering crowd applauds and sings in praise. The apron remained loosely wrapped around his waist as he carried, with pride, the weight of every pin, like medals from hard-fought battles or wars he's participated in—survived. The decorations, a collection of rectangles, circles, hearts, wings, and other shapes covered in reds, yellows, purple, bronze, and other bright colors.
The banging of hammers on nails, the voices, shouts or cries of the busy and boisterous children, resemble the sounds of war. The instructions on how to build the project, whether to follow those orders or trust their own skills. What colors to paint the completed car, the pencil holder or Valentine's Day heart: all strategy requiring military-like precision. The decision of what and when to paint equals the choice of when to engage an enemy combatant or not. "There are rules to this", my son would say.
That 100th pin he'd wear like a medal of honor: a five-point gold star inches-wide surrounded by a green laurel wreath; distinguishing himself by these visible and invisible, tangible and intangible acts of valor that his mother and I took part in; also survived. I use military analogy because even though we began our journey as a family, his mother and I still a couple, with hopes for marriage; maybe still in love and in-like with each other, our relationship soon ruptured. At times Home Depot became neutral ground on exchange days; became a place where, for those few moments, sometimes thirty to forty-five minutes, sixty, at most, we were a family again. Laughter easily escaped our lips. Smiles effortlessly formed on our mouths—betraying our wounds. Our fears.
Hope coming alive. Hope for peace, acceptance, and possibly reconciliation. Hope coming alive every first Saturday of the month at Home Depot.
What We Gained
The first couple of years as single parents, we collaborated like Superman and Lois Lane, but this superhero co-parenting didn't last. All of us suffered. All of us hurt.
His mother is engaged again; they have their own son, who has quickly become Bécquer's favorite and most annoying person. He's elated to be a big brother and now understands why parents say "no" sometimes, which I'm thankful for. Bécquer and I kept going to the workshops, though the exchange days became a real obstacle. Mom is a free spirit; I thrive on structure, so we had different routines and expectations. Bécquer just wanted to be himself and feel safe; to love and be loved by both his parents, no matter what home. I focused on ways to welcome him back, to ease u s into what we expected of each other. We ate ice-cream and fries at McDonald's before karate training; we took one class on those days, instead of the usual two or three. I tried other things: blackmail, praise, challenges, even anger. Nerf guns and Pokemon cards piled up, yet nothing worked.
Almost two years ago, another parent mentioned her ritual of burning incense, hugging and welcoming her child back into the home; this worked and continues to work. What made it effective and fun was the use of a dry erase board that resembled an artist's wooden easel and blank canvas. We made it at one of the H
ome Depot kids workshops. Every Wednesday he finds a new message and drawing celebrating his return to our space. Ulysses returning home to Ithaca. Once again, amongst our books and toys, our family and friends, our rules and rituals; the two of us, once again reunited. Every departure, a going away message.
At this point, I must state, I'm not a skilled visual artist. The initial pieces I see as an insult to artists of all ages and every skill level, but I bought stencils like a madman. I still do. We now have lettering, shapes, animals (both living and extinct), along with Christmas, Halloween, and other seasonal designs. I'm practically Picasso with the stencils and dry erase markers.
What Remains
Exchange days are easier as they now occur on school property, before or after school. Parent participation not required, unless it's summer or he's out sick. Our art now mostly exists to journal about our days and time together—a way to build excitement for things we'll soon do and experience together. The transition crisis I experienced is now a mild annoyance.
During the global crisis we used Home Depot's wooden easel to create, not just drawings and heartfelt or funny messages, but to truly strengthen our love and our bond as father and son.
I hope to continue to do that work in the warehouse, as we move toward pin number sixty-seven, all the way to 100. I'm not sure the kids workshop as we knew them will return. I know the kits are for sale online, some even come with the pins. I'm not sure this will have the same appeal. I am though grateful for all the joy and peace those moments provided our family.
---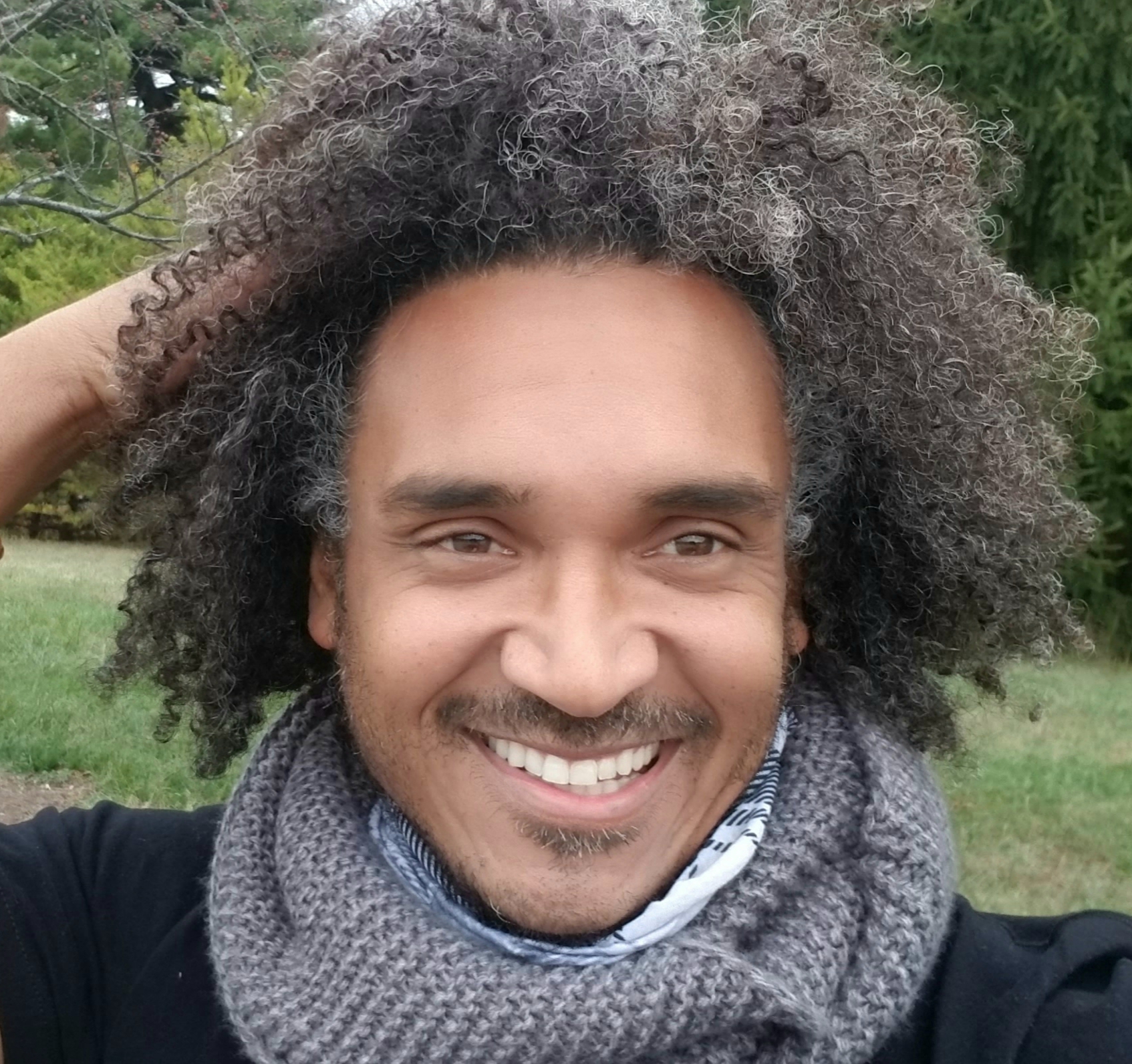 Gustavo Adolfo Aybar's first poetry collection, We Seek Asylum, was the 2016 Grand Prize Winner for Poetry, Willow Books Literature Award and published in 2017. His chapbook, Between Line Breaks, was published by Spartan Press in 2016. As a Dominican poet, he has been a member of the Latino Writers Collective, plus received fellowships from Cave Canem and Artist Inc. His poems, essays, and translations have appeared in !Manteca!: An Anthology of Afro-Latin@ Poets, Primera Página: Poetry from the Latino Heartland, NINE: A Journal of Baseball History & Culture, Salem Press, ABC-CLIO, Asymptote, EZRA, InTranslation, and other journals and anthologies. His newest manuscript is an interactive, hybrid collection related to his law enforcement experience. Aybar is also working on a couple of illustrated children's books, a father/son collection of essays, and on translating more texts from Mexican author/playwright Glafira Rocha. His first kid's book, Same or Different about blending families after divorce will be completed in 2021.
You can follow him on Instagram @gustavoadolfoaybar