During these extraordinary times in which social distancing is advised, one gravitates toward the arts for solace y compañía.
 Sin dudas, documentary films are great tools to use for its ability to cover a diverse myriad of subjects, from history, sports to social and political issues. On the many streaming services one can find a bountiful of great documentaries, para aprender, llorar y reir passionately. Today I will continue this series with a few more recommendations from the streaming platform Netflix.
Aquí comparto la segunda lista, hope you enjoy!
---
I Am Not Your Negro
I Am Not Your Negro is a 2016 documentary film directed by Raoul Peck, based on James Baldwin's unfinished manuscript, Remember This House. Narrated by actor Samuel L. Jackson, the film explores the history of racism in the United States through Baldwin's reminiscences of civil rights leaders Medgar Evers, Malcolm X, and Martin Luther King Jr., as well as his keen observations of American history. 
---
Time: The Kalief Browder Story
Time: The Kalief Browder Story  is a groundbreaking six-part docuseries, produced by Jay Z. The film recounts the story of Kalief Browder, a Bronx high school student who was arrested on the suspicion he robbed a backpack in the spring of 2010. Notwithstanding Kalief's insistence that he had not committed the roberry, he spent more than one thousand days on Rikers Island, waiting for a trial that never happened. Of the three years Kalief spent in prison, two of them were in solitary confinement. Two years after his release, Browder committed suicide at his mother's home. His death was the result of the mental, physical and sexual abuses he sustained in prison. This documentary is an in-depth look into how broken the American criminal justice system truly is. The use of revealing interviews with experts, celebrities, politicians, local officials, and survivors forces one to reexamine the dysfunction in the carceral complex. The series takes the viewer deep into the perfect storm of the institutional failure that destroyed the life of Kalief Browder.
---
Athlete A
Athlete A is a Netflix documentary film directed by Bonni Cohen and Jon Shenk, detailing the sexual abuse scandal in USA Gymnastic team. The documentary follows a team of investigative journalists —Steve Berta, Marisa Kwiatkowski, Mark Alesia, and Tim Evans—  from The Indianapolis Star as they broke the story of doctor Larry Nassar's assault of young female gymnasts.  The film involves interviews with former national team gymnasts, giving their accounts of the abuse they suffered. These included Sydney 2000 Olympics team bronze medallist, Jamie Dantzscher, Rachael Denhollander and former world team champion, Maggie Nichols. 
---
ReMastered: Who Shot the Sheriff?
ReMastered: Who Shot the Sheriff?, directed by Kief Davidson,  is a documentary film centered around the 1976 assassination attempt against Bob Marley.
Who shot Bob Marley?
After 42 years, the reggae superstar's attempted assassination remains one of music's biggest mysteries. Director Kief Davidson takes a close look at the brazen December 1976 attempt on Marley's life. The violent attack took place at Marley's Kingston mansion days before he was scheduled to perform at a high-profile concert for peace. 
---
Skin
Skin is a documentary produced by British-Nigerian actress, Beverly Naya, that compiles the stories of Black women in Nigeria and the treatment society gives them in accordance to the shade of their skin. The documentary was directed by Daniel Etim Effiong, and it features interviews with Nigerians from different walks of life, who speak openly about the pressures of being defined by their skin color. The film explores various standards of beauty, colorism and the rampant skin bleaching in Lagos, Nigeria. The documentary is important, especially as it pertains to colorism, an issue that is still not receiving the attention it demands in the Black community. 
---
The Great Hack 
The Great Hack is a Netflix documentary by directors Karim Amer and Jehane Noujaim. It takes a deep dive into the Facebook-Cambridge Analytica scandal. Through interviews with investigative journalists and Cambridge Analytica whistleblower Brittany Kaiser, the film offers a profound look into how data has become the most valuable resource on the planet. It highlights how, despite Facebook's denials, the social media giant used personal data harvested by its users. This documentary also covers how data is utilized to target users with ads, fake "viral videos" and news stories to swing major elections. 
---
They've Gotta Have Us
They've Gotta Have Us  is a three-part docuseries on Black cinema conceived, produced, and directed by Simon Frederick. This series chronicles art, activism, and race in black cinema through in-depth interviews with Barry Jenkins, John Boyega, Whoopi Goldberg, Laurence Fishburne, David Oyelowo, Diahann Carroll, Kasi Lemmons, Harry Belafonte, Robert Townsend, the late John Singleton among others of this industry's most iconic voices. These emblematic figures share crucial and enlightening stories, detailing their individual struggles for artistic equality. The series further includes clips from films such as Carmen Jones, Claudine, Lilies of the Field, Do the Right Thing, Boyz in the Hood, Hollywood Shuffle, Black Panther, and Moonlight.
---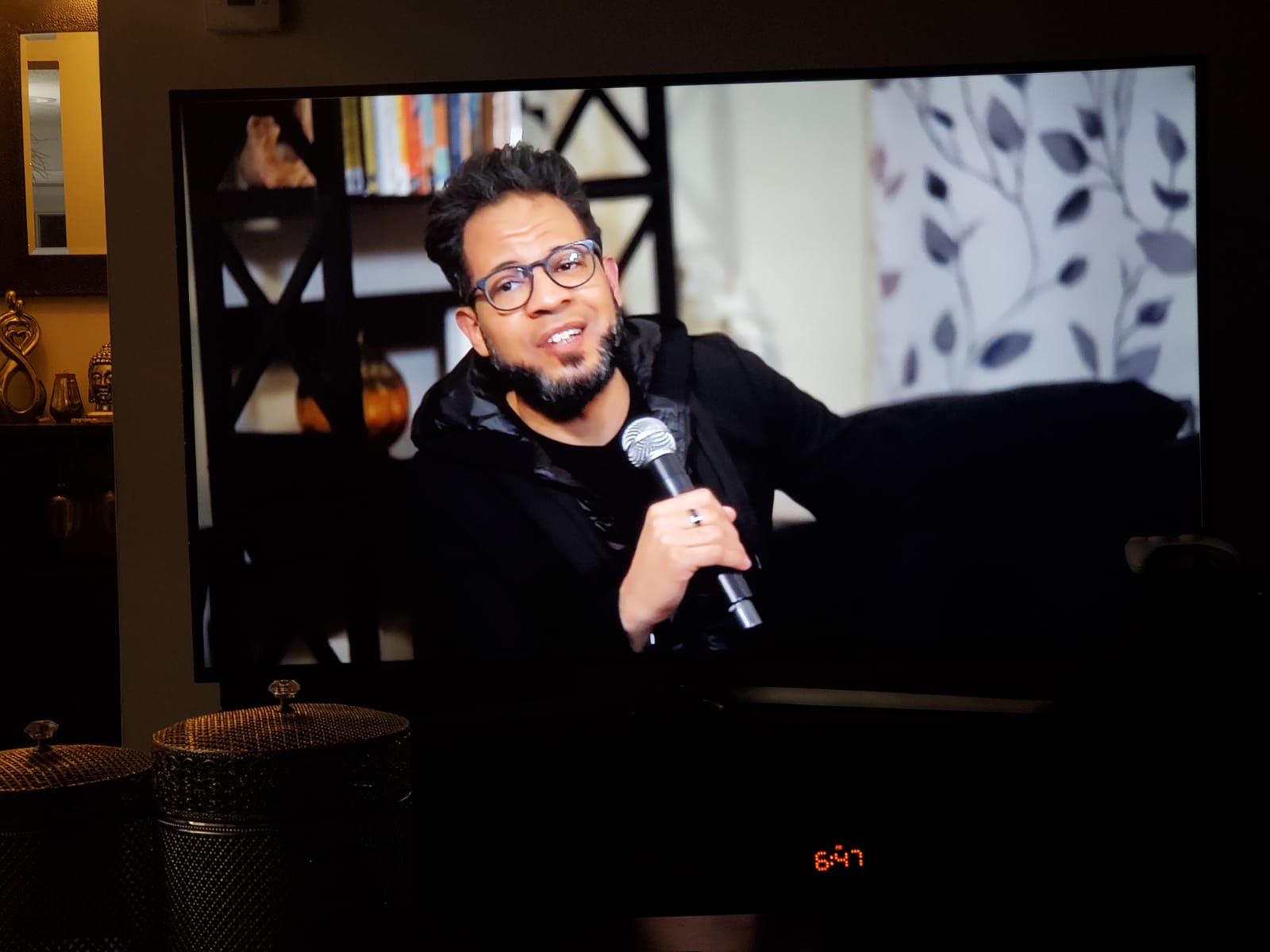 Edwin Rosario Mazara is the producer of the YouTube talk show La Sala Talks. He is also founder of the digital magazine Spanglish Voces. Ama las miles de historias de los desconocidos, "los de abajo" de esta tierra. He loves reading, la música, nature y un buen trago.