We're back, mortales!
During these extraordinary moments filled with daily challenges, many of us gravitate to the arts for solace y compañía.
Sin dudas, documentary films serve as excellent tools due to their ability to explore a wide range of subjects, spanning from history and sports to social and political issues. Across streaming services, there is an abundance of exceptional para aprender, llorar y reir passionately. Here are a few recommendations from a few streaming platforms.
Aquí comparto la lista, hope you enjoy!
---
Fight the Power How Hip Hop Changed the World
Fight the Power: How Hip Hop Changed the World is a captivating exploration of the profound connection between Hip Hop and the political landscape of the United States. Narrated by Chuck D of Public Enemy, the documentary delves into the political awakening of Hip Hop spanning five decades.
Through insightful interviews with renowned rap artists and cultural commentators, the film traces the socially conscious origins of Hip Hop. It is a remarkable narrative that depicts a journey of struggle, triumph, and resistance, all through the lens of an art form that has effectively captured the emotions, experiences, and voices of Black and Brown communities: Hip Hop.
---
The 1619 Project
Brought to you by Pulitzer Prize-winning journalist Nikole Hannah-Jones and the New York Times Magazine, this docuseries on Hulu goes beyond your average history lesson. The 1619 Project is a six-part series that highlights the profound impact of slavery and the invaluable contributions of Black Americans in shaping our nation's history. 
---
Love to Love You, Donna Summer
Love to Love You, Donna Summer is a captivating exploration of the legendary artist's journey, tracing her evolution from the avant-garde music scene in Germany to the dazzling dance clubs of New York. This deeply intimate portrait offers a glimpse into Summer's life both onstage and off, revealing the remarkable breadth of her talent, encompassing not only her captivating voice but also her prowess as a songwriter and painter. Through this documentary, viewers are invited to experience the exhilarating highs and challenging lows of a life lived on the global stage. 
---
Stand
The Showtime documentary film Stand is a powerful and inspiring portrayal of the courageous life of basketball star and social justice activist Mahmoud Abdul-Rauf. Formerly known as Chris Jackson, he triumphed over immense challenges to make it to the NBA, discovering his true purpose when he embraced Islam. However, his choice to not stand for the national anthem transformed him from a prodigy to an outcast. With Abdul-Rauf narrating his story candidly over 20 years later, the documentary offers a raw and unflinching examination of a man who remained steadfast in his beliefs and blazed a trail for the social justice movement.
---
Dear Mama: The Saga of Afeni and Tupac Shakur
This five-part docuseries, directed by Allen Hughes, delves into the profound bond between Tupac Shakur and his mother, Afeni Shakur, a prominent Black Panther activist. Dear Mama offers a compelling portrayal of the trials and triumphs experienced by this mother-son duo as they relentlessly battled against racist systems, law enforcement, personal struggles, and adversaries throughout their lives.
The series also focuses on the complex and contradictory aspects of Tupac's life, ranging from his involvement in activism and connection to the Black Panthers to his encounters with violence. In doing so, it effectively draws parallels between the lives of Tupac and Afeni, showcasing their shared experiences.
---
Stolen Youth: Inside the Cult at Sarah Lawrence
This three-part series on Hulu delves into the story of Larry Ray, a father whose manipulation led to the formation of a "sex cult" at Sarah Lawrence College in 2010. Stolen Youth: Inside the Cult at Sarah Lawrence showcases interviews with the affected students, revealing the events, their survival, and the lasting impact of their experiences.
---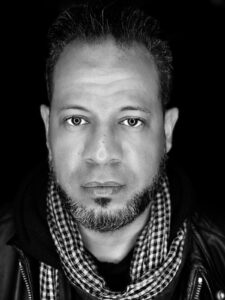 Edwin Rosario Mazara is the founder of Spanglish Voces, a non-profit promoting community building through the arts. He also founded La Sala Talks, an outlet that communicates diverse perspectives within our cultures. Currently serves as a Communications Director at the NY State Senate—an activist who loves reading, la música & conversations & las miles de historias de los desconocidos.