She had a weakness for vegan women. She loved gorditas and flautas, tostadas topped with pig's feet and pickled pork skins, pozole and birria, but she fawned over women with grassy breath, nourished on lettuce and greens. She smelled them from afar and looked for any excuse to get closer to them, so thin and pale. Unburdened by the pounds she gained lifting the lids from the pots and smelling the boiling stews. For not controlling her stomach and repeating two fried tacos, half a torta ahogada, and some molletes with sausage and cheese.
            Her roommate had warned her. If you come back saying you're dating another vegan I'm done being your friend. Why do I bother preparing curried lentils, salads with organic bean sprouts, and other white-people food if you're going to replace one with another that's even skinnier and more squalid?
            She was helpless. Even if they made her suffer with their obsessive dieting, once the mandatory mourning passed when she promised not to fall for them again, she would find them doing yoga, in a mediation class, or at the gym.
            It hadn't been two months since she left the last one, a sickly white girl with a half-shaved head and a teardrop tattoo, when she lost her sanity over Amanda. She knew she had fallen head over heels when she was invited over for dinner and was served some raw eggplant with garlic paste and black olives. She thought it was the healthiest meal she had tasted in ages, even if the sting of the wild garlic irritated her throat, producing all kinds of reflux.
            She started getting up at six in the morning to work out in front of the television. For breakfast she would drink with devotion pineapple and ginger extracts, or carrot and celery juice that made her gag. She would take to work a handful of boiled cauliflower, a fistful of quinoa, six pieces of dried fruit, and an apple. Only to tell Amanda in a text message or on the phone how well she'd eaten, sending her pictures of her cereal and legumes, of her coffee with almond milk without sugar, and nothing else.  
            — I don't criticize you for eating your vegetables, insisted Mireya. Yes, your mole with tofu is good, your vegan enchiladas, your bean stew with that artificial sausage whose twenty thousand ingredients are way worse than those in a real longaniza. It bothers me that you do it for them.
            — You're exaggerating, replied Sara, dismissing her comment.
            — You know I'm right. For that girl Anna you became addicted to olive butter. For the blond one, Lilly or Laura, you begged me not to make fried foods because they made her nauseous. And for Melanie you stopped going to the Sunday barbeque. The insipid woman didn't like to be with all of your folks, eating lamb tacos, sipping the broth made with animal fat, pieces of meat, cheek and belly.
            Mireya. With her lazy eye and bad temper. So dramatic. Meat has toxins. Fat is not good. It's not normal to drink milk from cows or to ingest products derived from them. Look how much weight she'd lost being with Amanda. Clothes fit better. And in the mornings, when she woke her by caressing her meager limbs, even her breath was better. Not like when she scarfed down some tongue or suadero tacos, some cochinita pibil, some quesadillas stuffed with deep fried pork.
            She had carried on like this for eight months, proud of the path she wanted to set out on time and again, achieving it halfway, sinning without being seen. With a carnita asada. A battered chile. This time she had not cheated. She deserved a medal for not giving into the pleasure of eating meat and eggs.
            Eight months undefeated. And she took her along to her mother's birthday, the same day her cousins and aunts would be there to comment continuously between whispers and awkward smiles, on the scrawny appearance of her new conquest.
            — I wouldn't take her, advised Mireya that morning. You know how the family is. And besides she's not going to eat anything. But she didn't listen. She felt sure of herself, of everything she had accomplished with her skinny girl.
            ­­— I don't have anything to hide, she replied emboldened. Anyway, the only one that mattered there was her mother, and she'd given her blessing a long time ago for her to do as she pleased.
            Neither of the two tried tía Pita's chicharrón in salsa verde, nor the meat in its drippings.
Nor the menudo that had boiled in the kitchen since five in the morning, filling the house with the unmistakable smell of intestines and dried New Mexico chilies.
            Spotting them in a corner of the house with their plates of salad, her mother tried to remedy the situation.
            — I have a surprise for you, she said winking, holding a couple of steaming tamales freshly pulled from the stove. These don't have meat.
            — Are they vegan? Amanda asked, without weighing the consequences.
            Eat them begged the girlfriend with her eyes. Eat them please. And don't say anything.
            — Are they vegan? She asked again. And doña Marcia continued assuring them they didn't contain any meat. Slowly. Pleading.
            — Did you use lard or oil, señora? She asked causing everyone's silence.  
            And then she knew, seeing her mother humiliated, on the verge of tears. She was starving. She hated vegetables. She loved meat.
            Before the eyes of her horrified lover, she devoured the tamal, savoring the lard on her tongue, melting in her mouth. And she felt an irresistible urge to eat everything until exploding; even if Amanda despised her for being so weak and took her skinny ass somewhere else.
Translated by Mireya Jamal
---
"Pleasures of the Flesh" was first published as "Los placeres de la carne" in his book Luces de emergencia.
---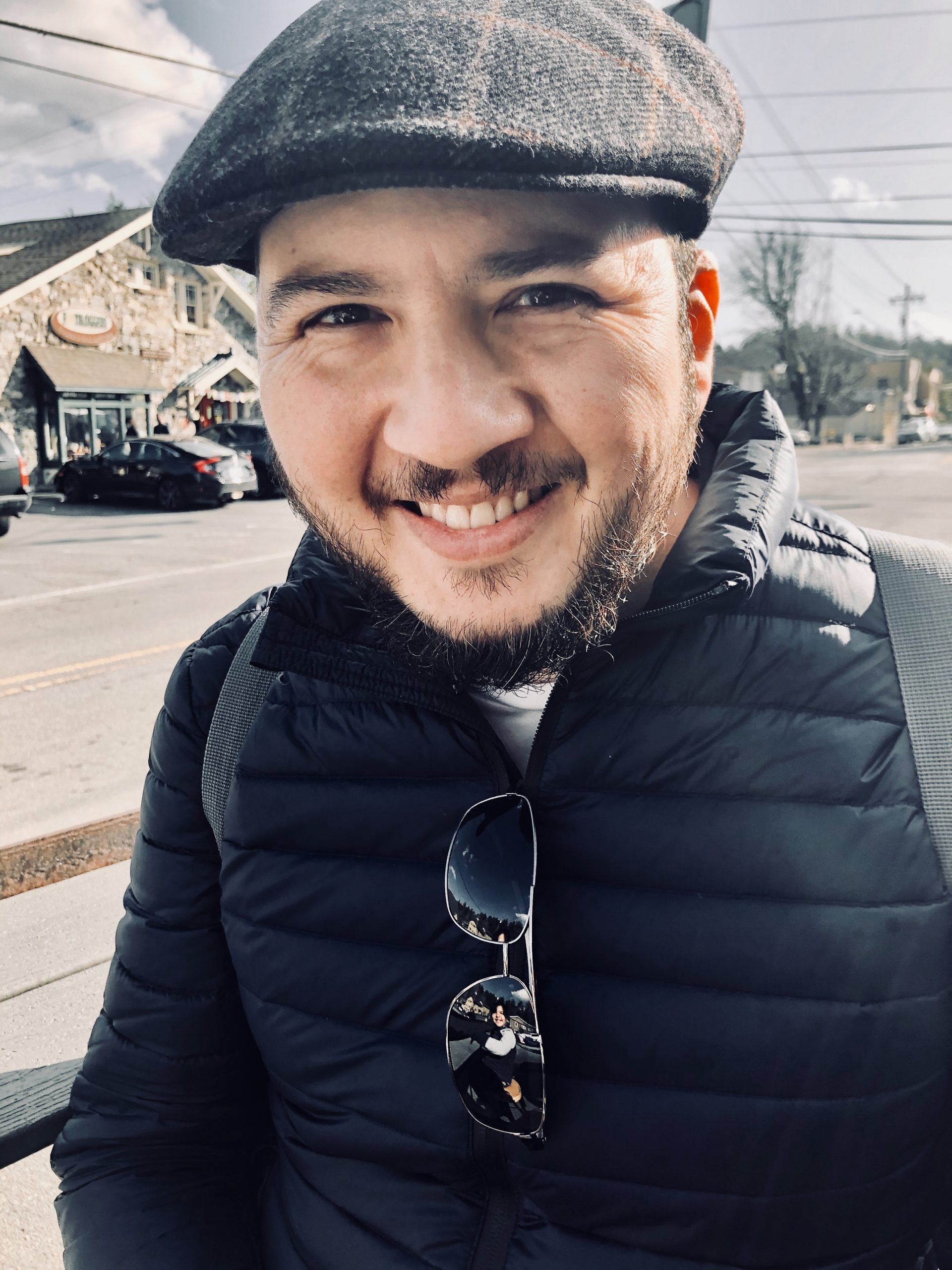 Oswaldo Estrada is a Peruvian-American writer and literary critic. He is a Professor of Latin American Literature and Culture at the University of North Carolina at Chapel Hill and has authored or edited over a dozen books of literary and cultural criticism. His book Troubled Memories: Iconic Mexican Women and the Traps of Representation (SUNY, 2018) won the 2019 Choice Outstanding Academic Title Award. In 2020, he won the International Latino and Latin American Book Fair Prize for Las locas ilusiones y otros relatos de migración (Axiara, 2020). He has received two major awards from the 2020 International Latino Book Awards for his collection of short stories, Luces de emergencia (Valparaíso, 2019), and for his edited volume, Incurables: relatos de dolencias y males (Ars Communis, 2020).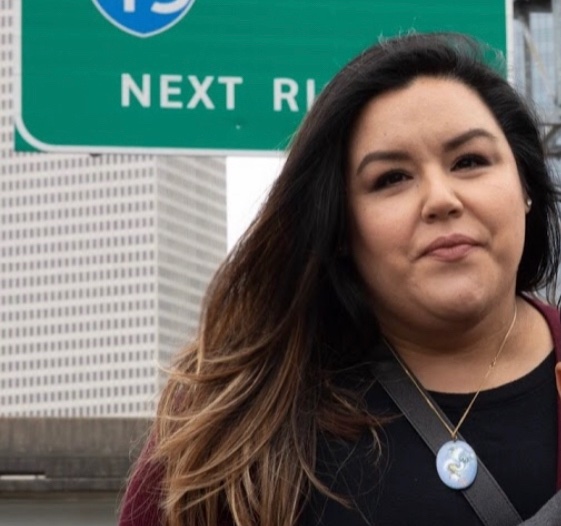 Mireya Jamal grew up on the U.S.- Mexico border with most of her time spent between the sister cities of Brownsville, Texas, and Matamoros, Tamaulipas. She is a graduate student at UNC Chapel Hill, interested in gender and sexuality studies, border studies, and identity. Her interest in translation is deeply rooted to the borderlands she calls home.